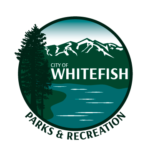 Website City of Whitefish Parks & Recreation
Assist the Recreation Programmer in organizing, coordinating, implementing, and supervising day camp activities for youth.   Provide quality customer service and maintain positive public relations.  Ensure safety protocols are established and enforced. Serve as first point of contact for summer camp facility.  Serve as the lead employee for camp staff. 
This position will remain open until filled.   Anticipated start date is June 2023. 
This position will be filled on a "seasonal" "temporary" or "short-term" basis dependent upon the applicant's availability and timeframe worked, past and present.  This position will be filled to work for the approximate time period of June 2023 – August 2023. 
For assistance with online application process, please contact the Human Resources Department at  406-863-2464 or 406-863-2407 or email  jmckay@cityofwhitefish.org or sbaccaro@cityofwhitefish.org