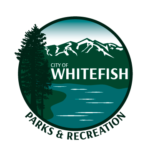 Website City of Whitefish Parks & Recreation
Assist in organizing, implementing and supervising After School Program activities for youth grades K-5. Activities may include art, athletics, outdoor exercise, games, snack preparation, homework and similar. Provide quality service to children and their families. Maintain positive public relations with school staff
and the general public. For a complete job description, please visit our website. 
This position will remain open until filled.   Anticipated start date is Fall 2022. 
This position will be filled on a "seasonal" "temporary" or "short-term" basis dependent upon the applicant's availability and timeframe worked, past and present.  This position will be filled to work for the approximate time period of August 2022 – June 2023. 
For assistance with online application process, please contact Human Resources Director, Sherri Baccaro at 406-863-2407 or email sbaccaro@cityofwhitefish.org