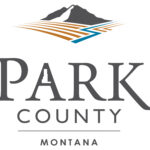 Website Park County Fairgrounds & Parks
Our vision for the Fairgrounds and Parks Department (PCFP) is to create and maintain world-class fairgrounds, parks and trails for all, through the cooperative efforts of our community. 
This position is a multi-dimensional and includes both office and work in our parks and facilities. This position oversees events, the day-to-day operation of PCFP facilities and assists the Director and Advisory Board in planning for the future– some awesome changes and additional amenities are in the works!
Someone who is creative, tech-savvy, organized, and social will really enjoy this position. Some flexibility of schedule is required during peak operating season and some weekends and evening work is required.
Potential for full time work is available depending on the applicants' abilities.