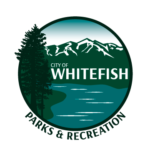 Assist the After School Coordinator in organizing, implementing and supervising After School Program activities for youth grades K-5. Activities may include art, athletics, outdoor exercise, games, snack preparation, homework and similar. Provide quality service to children and their families. Maintain positive public relations with school staff and the general public.
For a full position description, City of Whitefish job application form, and instructions on how to apply, please click on the links in the "Job Details" box to the right.
This position will remain open until filled.
Qualifications
MINIMUM QUALIFICATIONS: EDUCATION AND EXPERIENCE A. High School Diploma or GED with GPA of 2.5 or higher; or B. Freshman status at an accredited high school with a GPA of 2.5 or higher; or C. an equivalent combination of education and experience may be considered.
Special Requirements
1st Aid and CPR certification or ability to obtain certification before first day of employment. Must not appear on any State or National sex offender registry. Must be able to pass a State and Federal criminal background check.