Full Time
This position has been filled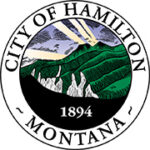 Website City of Hamilton, Parks and Urban Forestry Department
Do you have paid work experience in grounds/tree maintenance or manual labor? The City of Hamilton Parks, Cemetery, and Urban Forestry Department is hiring. If you enjoy working outdoors and caring for various landscapes, this position may be right for you! Consider joining our team and helping provide our community with quality parks and open spaces.
Position Description
The Park Foreman is a full-time position in the Parks, Cemetery, and Urban Forestry Department. Responsibilities include managing, scheduling, and running the day-to-day operation of the city parks and urban forestry work. Work involves supervising the seasonal employees, carrying out work assignments given by Supervisor, and ensuring proper functions of assigned areas of responsibility. Daily tasks may include mowing, trimming, irrigation, cleaning, and performing other duties necessary to ensure the facilities are adequately maintained. This position assists the Department director with oversight of publicly owned trees, including planting, pruning, removals, and other maintenance needs. During the winter months, conducts snow removal at city facilities and equipment maintenance. This position also assists, as needed, with duties at Riverview Cemetery, such as burial services, landscaping, or maintenance of cemetery grounds.
Community Profile
Located in the Bitterroot Valley, Hamilton is the county seat of Ravalli County and sits approximately 45 miles south of Missoula, Montana. With a population of around 5,000, Hamilton has a small-town feel but amenities to serve the surrounding population base of about 20,000. Hamilton is home to two microbiological research and production facilities, the NIAID/NIH-run Rocky Mountain Laboratories and GlaxoSmithKlein. Located minutes from the Bitterroot River, the Bitterroot Mountains, and Sapphire Mountains, Hamilton is an excellent place to enjoy outdoor recreation.
The City of Hamilton employs 42 full-time employees (FTEs), with approximately 6 in the Parks, Cemetery, and Urban Forestry Department. The department oversees the City's parks, cemetery, and publicly-owned trees. There are ten parks totaling approximately 236 acres and roughly 9 miles of trail. Riverview Cemetery is 16 acres; management includes burial services and grounds maintenance.
Salary and Benefits
Depending on previous experience and education, this position pays between $17.50 and $21.00 per hour. The probationary wage will be 95% of offered wage and will increase after completing a 6-month probationary period. Benefits include Employee Health and Life Insurance, enrollment in the Montana Public Employee Retirement System (PERS), paid vacation (15 days/year) and sick leave (12 days/year), and 10-11 paid Holidays per year. The hours for this position will generally be 8:00 a.m. to 5:00 p.m., Monday – Friday.
How to Apply
Submit a City of Hamilton job application, cover letter, and resume by email to cityclerk@cityofhamilton.net or by mail to the City of Hamilton, Attn: City Clerk, 223 South 2nd Street, Hamilton, MT 59840. The first review will begin on December 1, 2022. A full job description and City of Hamilton job application are available at https://cityofhamilton.net/city_parks_foreman.html