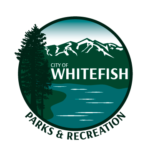 Website City of Whitefish Parks & Recreation
Performs a variety of unskilled and semi-skilled tasks in the maintenance and operation of all landscaping/urban forestry within the jurisdiction of the City's parks, greenways, open spaces and grounds. For a complete job description, please visit our website. 
This position will remain open until filled.   Anticipated start date is Spring 2023. 
This position will be filled on a "seasonal" "temporary" or "short-term" basis dependent upon the applicant's availability and timeframe worked, past and present.  This position will be filled to work for the approximate time period of June 2023 – September 2023. 
For assistance with online application process, please contact the Human Resources Department at  406-863-2464 or 406-863-2407 or email  jmckay@cityofwhitefish.org or sbaccaro@cityofwhitefish.org