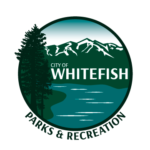 Website City of Whitefish
Municipality
Performs a variety of duties directly related to the safe and efficient operations of Whitefish City Beach, including maintenance, boat inspections, and decontamination station activities. Also provides boat inspections at Whitefish Lake State Park.
Supervision Received
Works under the general guidance and direction of the Lead Beach Ranger and Community Services Coordinator.
Essential Duties and Responsibilities
The following duties are typical for this classification. These are not to be construed as exclusive or all-inclusive. Other duties may be required and assigned.
It is expected that every employee should be on time, fully prepared, every day that the employee is scheduled to work. We expect every employee to strive for perfect attendance.
• Maintains a safe, leisure environment for all beach patrons and staff.
• Inspects watercraft for Aquatic Invasive Species (AIS) at the City Beach Boat Launch and Whitefish Lake State Park. Accurately and consistently records data pertaining to inspections. Performs boat decontaminations as needed.
• Collects boat launch daily and season pass fees. Supervises and approves all boat launch cash deposits.
• Enforces all park and recreation rules, policies and procedures. Educates patrons and issues citations as needed.
• Ensures facility and parks maintenance standards for beach area, decks, walkways, boat dock, bathrooms, and adjacent park areas.
• Responds to emergencies and initiates the emergency action management plan when necessary.
• Responds to incidents as necessary.
• Maintain and submits all necessary reports and forms in a timely manner.
• Adheres to a schedule as agreed by the employee and Community Services Coordinator.
• Performs other duties as assigned.
• Works a varying schedule, including mornings, evenings, weekends and holidays.
• Adheres to all policies and procedures as outlined by the Parks and Recreation Department.
• Performs other duties as assigned.
Desired Minimum QualificationsDESIRED MINIMUM QUALIFICATIONS
Education and Experience
• High maturity level and proven record of responsibility
• Selected candidates will be trained as a Level 1 inspector if they do not have the certification at the time of hire.
• Current CPR and First Aid Certification
NECESSARY KNOWLEDGE, SKILLS AND ABILITIES
• Knowledge of AIS inspection and flow of boat launch preferred.
• Ability to provide excellent customer service in challenging situations
• Ability to work independently and without extensive supervision
• Ability to establish and maintain effective working relationships with other employees, supervisors, and the general public.
Seasonal – $18.44 – $23.89 hourly